Santa Maria Creek | MARINe
Santa Maria Creek
Click here for Long-Term trends
Click here for Biodiversity Survey findings
Santa Maria Creek is located in the North Central Coast region of California, within the Gulf of the Farallones National Marine Sanctuary and Point Reyes National Seashore.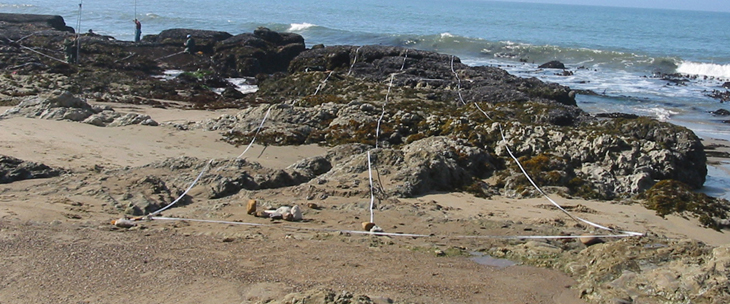 The site is located along the shores of Drake's Bay approximately ¼ mile southeast of the mouth of Santa Maria Creek. Point Reyes Peninsula offers this site some protection from the predominantly northwesterly winds and seas. This gently sloping site consists of moderately uneven terrain and is on a sedimentary rock platform which has numerous crevices and gullies. This site receives low visitation by tidepoolers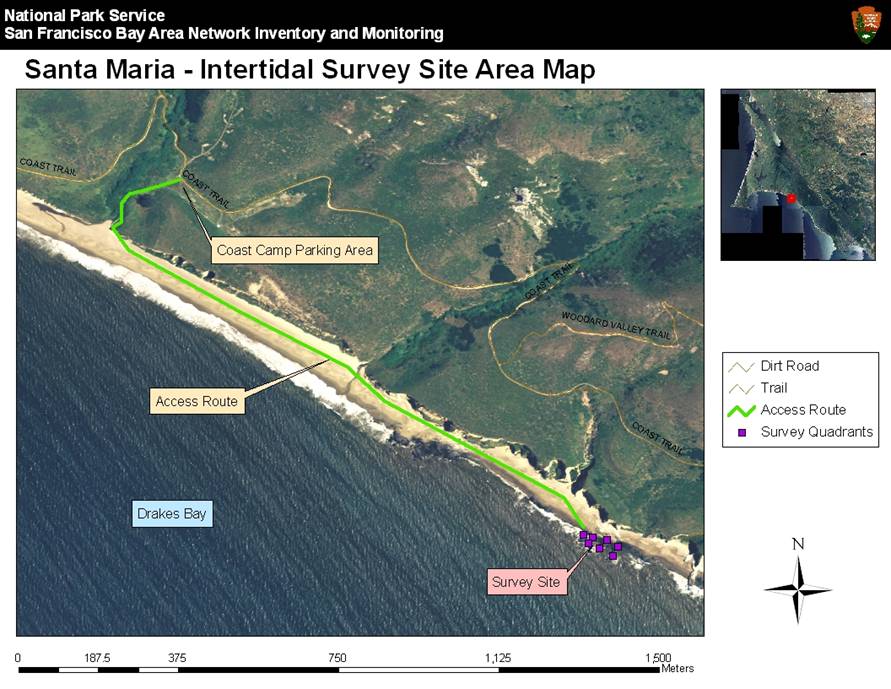 Long-Term Monitoring Surveys at Santa Maria Creek were established in 2006, and are done by the San Francisco Bay Area Network of the National Park Service's Inventory and Monitoring Program. Long-Term MARINe surveys currently target the following species: Mytilus (California Mussel), Pelvetiopsis (Dwarf Rockweed), and Pisaster (Ochre Star). In addition, motile invertebrates and mussel size structure are monitored at this site. Click here for detailed intertidal monitoring protocols and additional information about the intertidal habitats of the San Francisco Bay Area National Parks. Click here to view Long-Term trends at this site.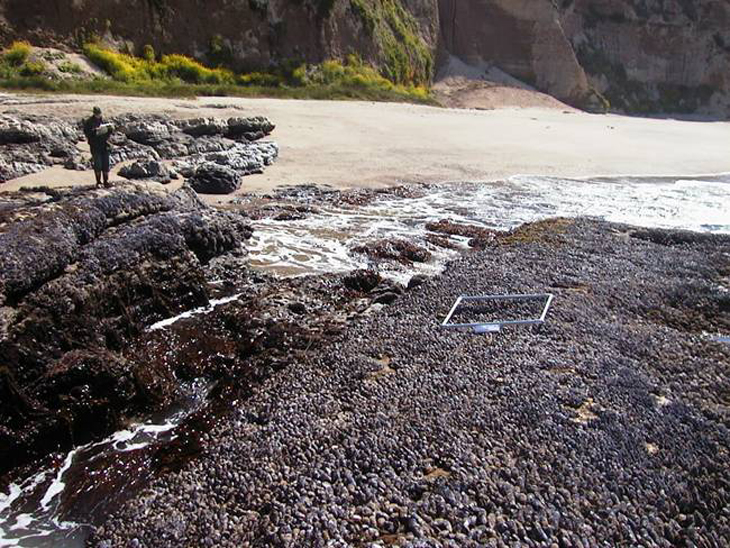 Biodiversity Surveys were done in 2002, 2005, 2010, 2013, 2018 and 2021. The Biodiversity Survey grid encompasses two sections that are approximately 4 meters (along shore) x 40 meters (seaward), and 21 meters (along shore) x 33 meters (seaward). Click here to view Biodiversity Survey findings at this site.
For more information about Santa Maria Creek, please contact Ben Becker (Ben_Becker@nps.gov).
See
Also