British Columbia | MARINe
British Columbia (BC), flanked by Alaska to the north and Washington to the south, is Canada's only province to have Pacific Ocean coastline and coastal temperate rainforest. The coastline, including about 6,500 islands, spans an exceptional 29,000 km and is dominated by valleys and fjords that descend to rocky shores and occasional gravel and sand beaches. Since the retreat of the glaciers ca. 10,000-15,000 years before present, this expansive coast has been heavily utilized by both indigenous and western groups of people. As of 2016, about 6% of the provincial population identified as aboriginal (First Nation, Métis, or Inuit), with 17 First Nations residing on the coast.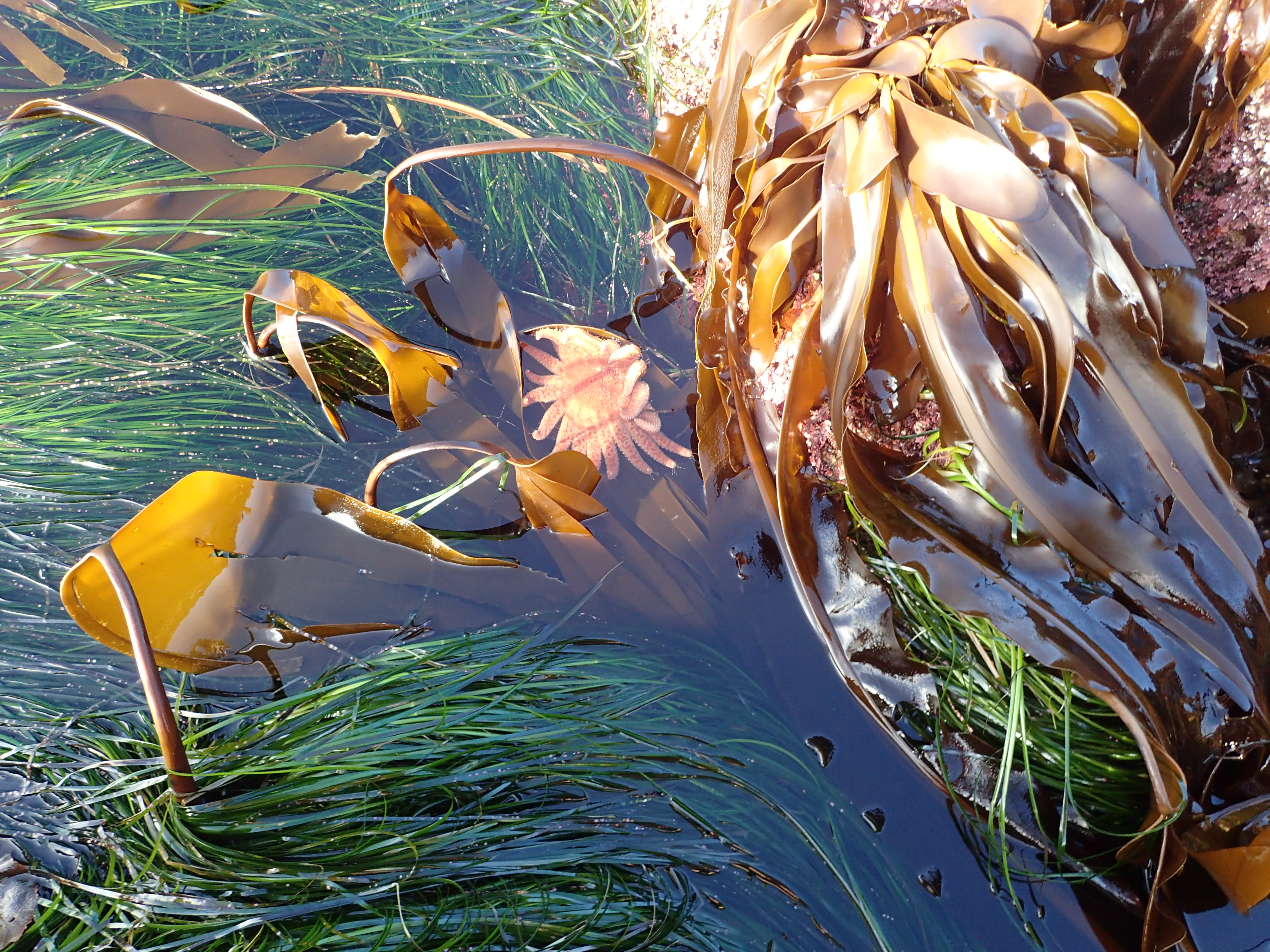 British Columbia's southern coastline marks the divergence point of the North Pacific Current (eastbound) into the California Current (southbound, upwelling dominated) and the Alaska Coastal Current (northbound, downwelling dominated). The transition zone between the two currents, generally considered to be at Brooks Peninsula on northwest Vancouver Island, is dynamic and often influences range limits of both southern and northern marine species. The influence of the Alaska Coastal Current, coupled with high freshwater input (namely from meltwater), an irregular coastline, and varied bottom topography make the British Columbian coastline distinctive from the southern North American Pacific coastline.  
Historically, forestry practices, pulp and paper milling, mining and smelting, shipping, and liquified natural gas (LNG) terminals and facilities have heavily impacted estuarine and marine water quality. Although much of the unsustainable and toxic practices have been abated, these industries continue to threaten coastal terrestrial and aquatic habitats. A course of widespread protections has been placed on the coastal waters of British Columbia: in 1972, a federal moratorium was placed on offshore oil and gas activity in the province following previous exploration; in 1985, the Voluntary Tanker Exclusion Zone was created to discourage large ships with potential for deleterious oil spills; and in 2019 the oil tanker moratorium act was put in place to mandate the exclusion zone for crude oil shipments over 12,500 metric tonnes.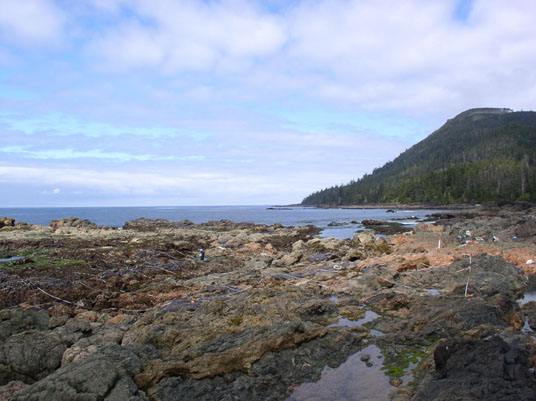 Initiated by international commitments, Canada is swiftly establishing networks of Marine Protected Areas (MPA) in all coastal regions. With in British Columbia, four bioregions have been established for MPA network creation: The Northern Shelf Zone, the Strait of Georgia, the Southern Shelf, and the Offshore Pacific Zone. As of 2017, 203 MPAs had been created using a multitude of both federal and provincial legislative and regulatory tools and at varying levels of protection. Protected area decision making in the four bioregion MPA networks will further engage First Nations as equal partners to the federal and provincial governments in site selection and implementation.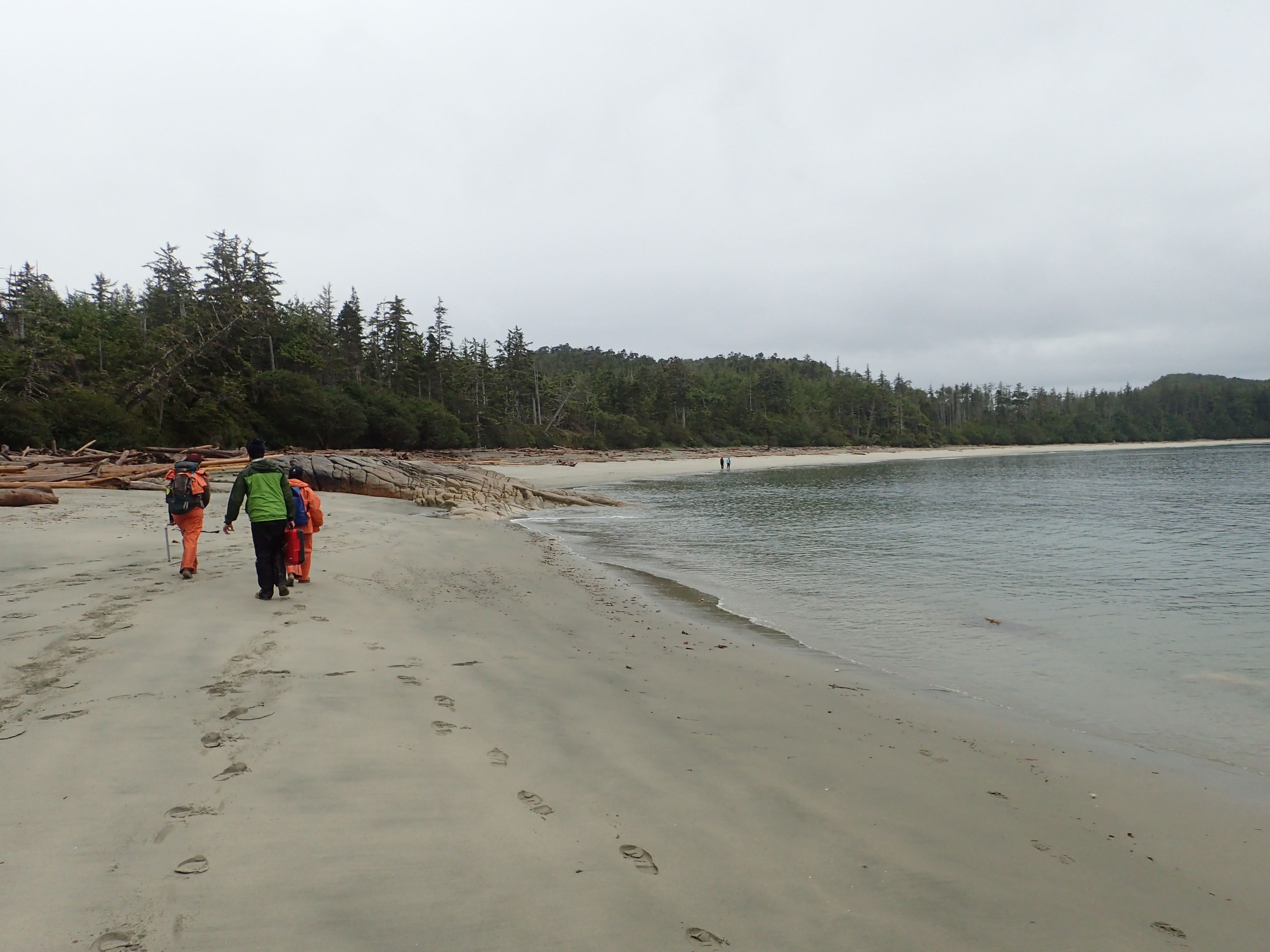 Exploration of the intertidal zone in BC by ecologists includes the 1932 expedition by Ed Ricketts and Jack Calvin that ended in Sitka, Alaska. Observations made by Ricketts on this trip inspired his "wave shock" hypothesis, which developed into the important ecological concept that species distributions are highly influenced by wave exposure. The Bamfield Marine Sciences Centre (established in 1972) provides support for research and teaching  on the western coast of Vancouver Island. 
Biodiversity surveys have been sampled in this region by UCSC since 2003. Sea star monitoring sites were established in 2014, in conjunction with Pacific Rim National Park and the Strawberry Isle Marine Research Society (see collaborative monitoring). Additional rocky intertidal sampling is done by the BC Parks' Long Term Ecological Monitoring Program, and the Hakai Institute using protocols based on MARINe long-term monitoring and biodiversity surveys. 
The MARINe sites located within British Columbia are listed below (arranged north to south):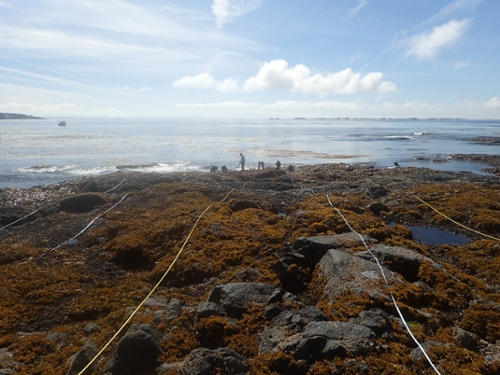 Tow Hill