California South Coast | MARINe
The Southern California region begins at Point Conception, an important biogeographical transition area for rocky intertidal organisms, and extends to the Mexican border. Much of the region occurs within the Southern California Bight, where the coast turns sharply inward to the east and receives protection from prevailing northwesterly winds and swells by the Channel Islands offshore. This results in relatively benign oceanographic conditions most of the time, though periodic southern storms can have a devastating impact on south facing stretches of the coast. A large gyre that exists within the bight creates sea surface temperatures that are warmer, on average, than coastal sections to the north and (to a certain extent) to the south.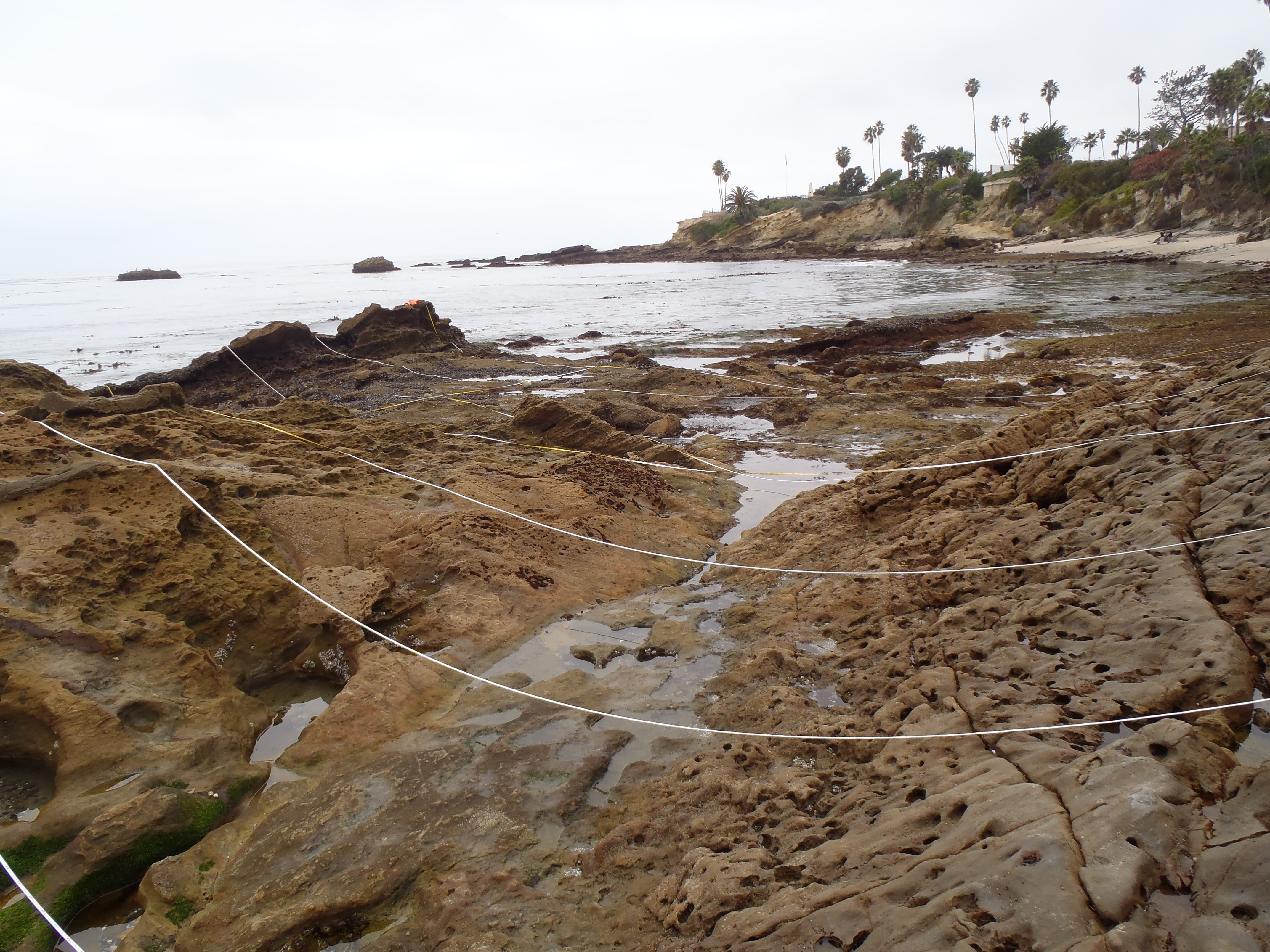 Sandy habitats comprise a much greater proportion (approximately 75%) of the shoreline in southern California than they do in central and northern California (Littler and Littler, 1979). Many of the monitoring sites are located on isolated rocky habitats that are flanked by wide stretches of beach, and experience frequent periods of burial and scour. This, along with abundant sunshine and the predominance of warmer coastal air temperatures, creates harsh conditions for species that are intolerant to desiccation. Thus, rocky intertidal communities are largely devoid of larger foliose algae, such as the fleshy reds that are common to the north. These are replaced by abundant turf forming species such as corallines and filamentous red algae, and sun-tolerant rockweeds.
Much of the Southern California coastline is heavily urbanized and subject to multiple anthropogenic influences, including storm water run-off, harvesting, and trampling. At monitoring sites that are closer to urban centers, the direct influence of people on the rocky intertidal community is substantial (Thompson et al. 1993). The mainland region includes eight State Marine Reserves, in which all fishing is prohibited, eighteen State Marine Conservation Areas (SMCAs), in which limited commercial or recreational take is allowed, and eleven no-take SMCAs (California Department of Fish and Game, 2012).
The threat of an oil spill from offshore tanker ships and onshore pipelines, production platforms, and terminal operations is high, though no major spills have occurred within the region for many years. Natural oil seeps are prominent features, especially at Point Conception (Government Point), Coal Oil Point, and Carpinteria.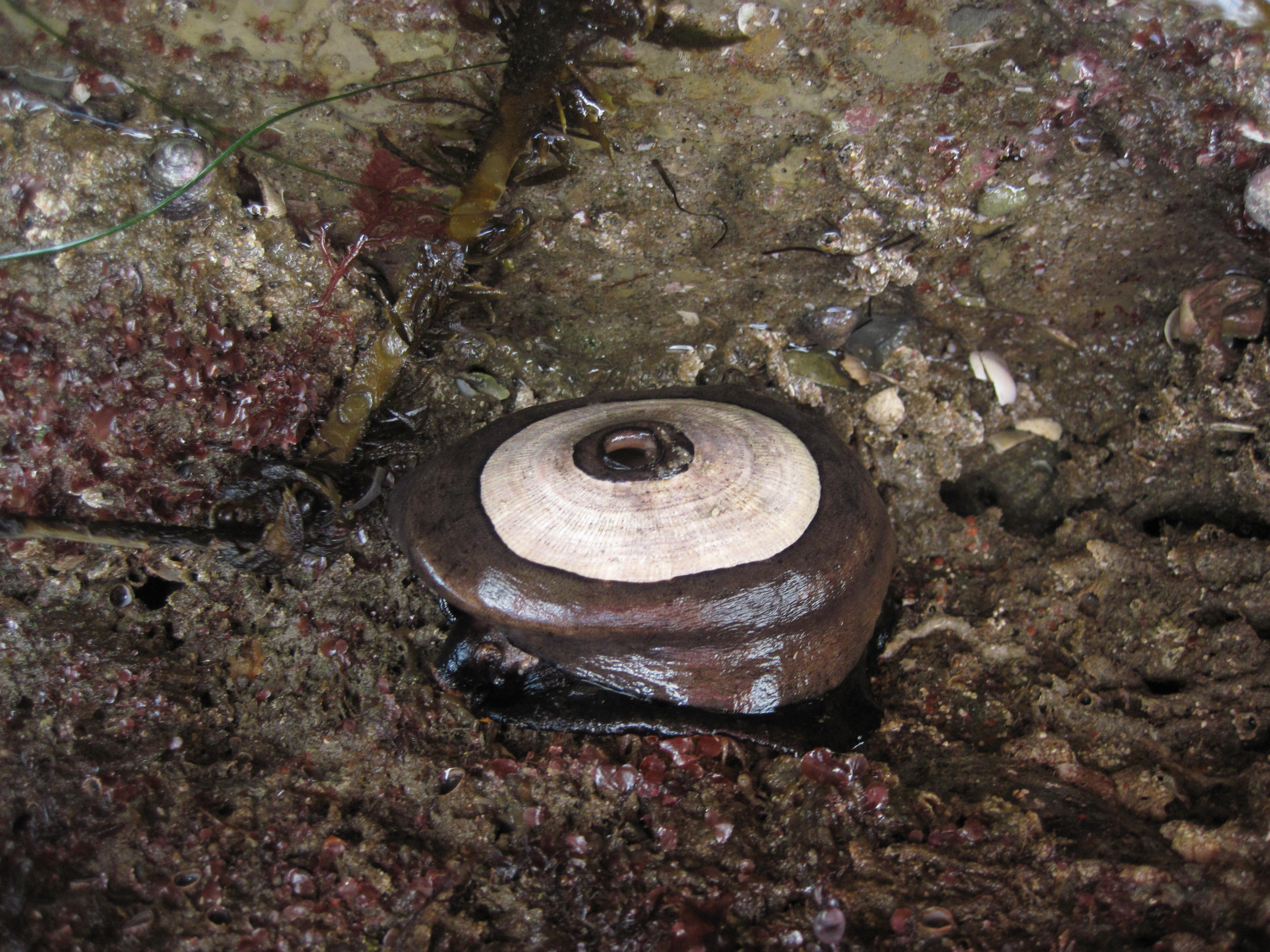 The southern California coast has been well-studied, with numerous universities supporting marine-focused programs located within the region. Previous monitoring studies include surveys at 7 mainland locations in the 1970's by the U.S. Bureau of Land Management (now BOEM) for the Southern California Bight Baseline Study (Littler 1979), and long-term surveys (since 1975) at 4 sites along the Palos Verdes Peninsula. Mussel bed communities were characterized at several sites within the region in the 1970's (Straughan and Kanter, 1977) and resampled in the 2000's (Smith, 2005). Seaweed abundances and diversity were examined at numerous sites in the 1950's and 1960's (Dawson, 1965), with some locations resampled in the 1970's (Thom and Widdowson, 1978) and again in the 2000's (Goodson, 2004, Gerrard, 2005). MARINe Long-Term Monitoring Surveys have been done in this region since 1990. Baseline monitoring for newly established Marine Protected Areas began in 2012. Within this region, 27 Long-Term sites have been established, 14 of which are BOEM-funded sites.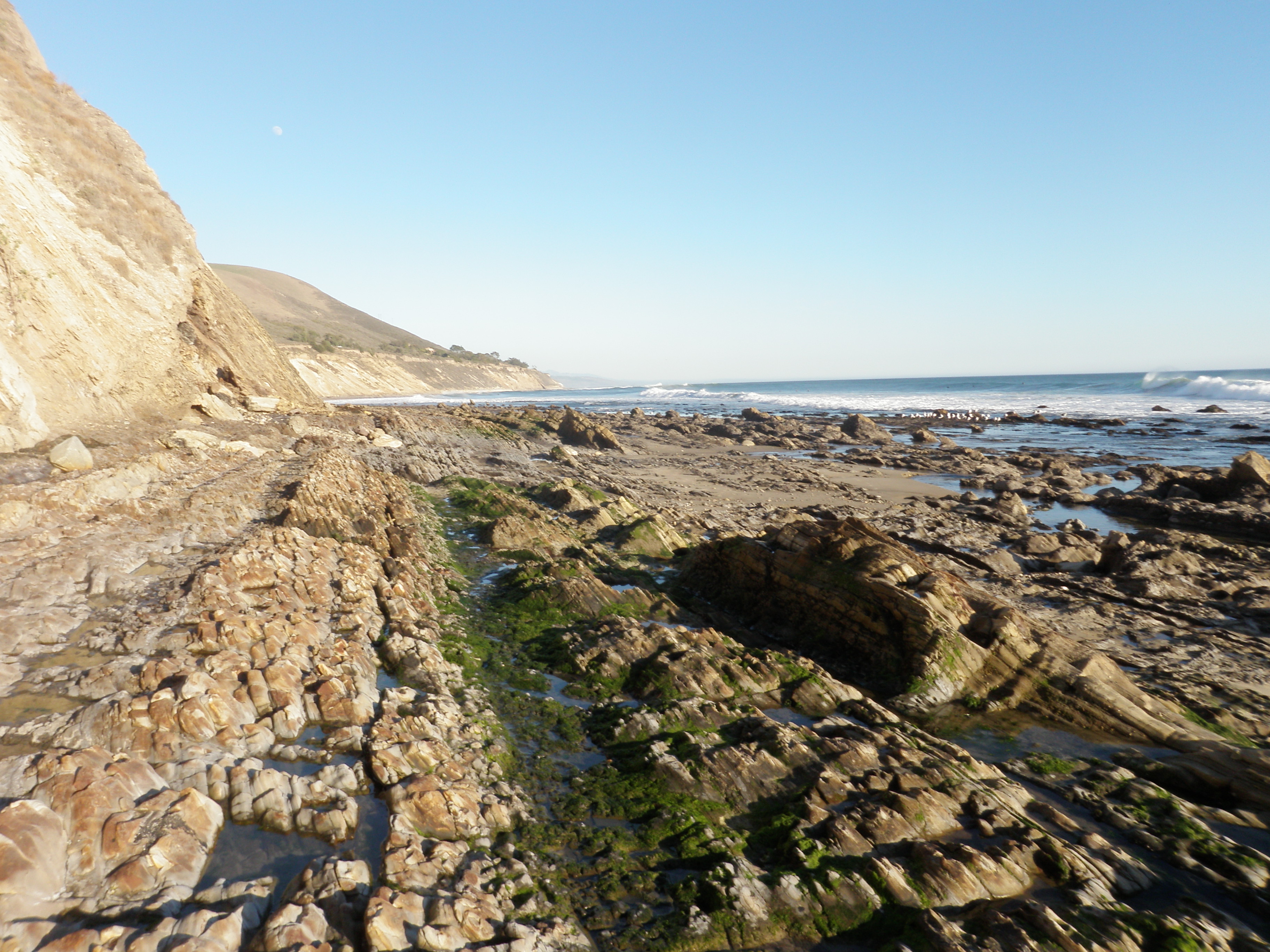 The MARINe sites located within the Southern California Coast region are listed below (arranged north to south):