Washington | MARINe
Washington Salish Sea
The Salish Sea region encompasses the inland marine waters of British Columbia and Washington State, and includes Washington State's Puget Sound, the Strait of Juan de Fuca and the San Juan Islands, as well as British Columbia's Gulf Islands and the Strait of Georgia.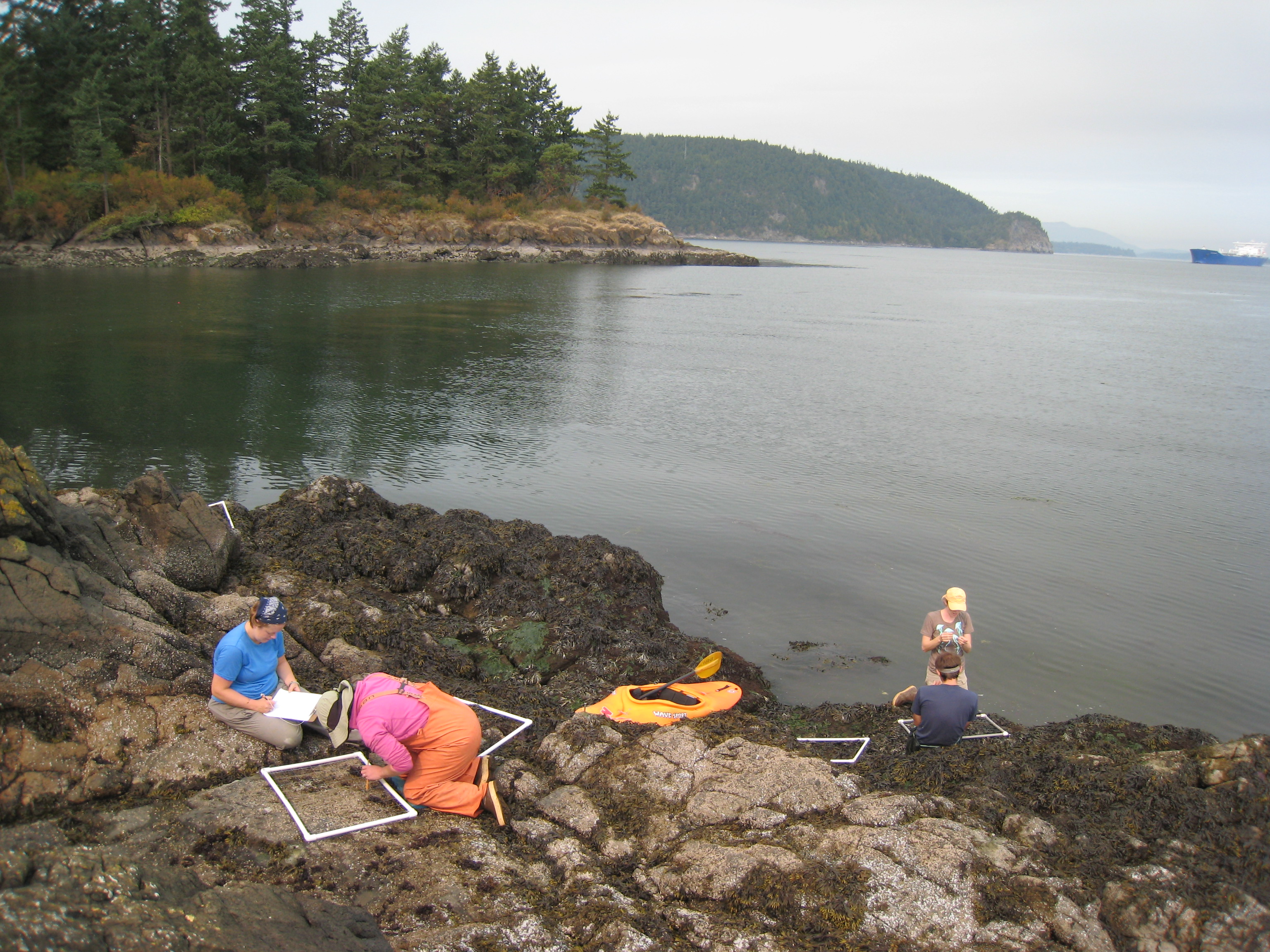 These inland waters are protected from severe Pacific Ocean storms and surf by Vancouver Island and the Olympic Peninsula, but currents within connecting channels can be quite swift during tidal exchange. Thus, species typical of exposed, open coast habitats such as the bull kelp, Nereocystis, can thrive in certain areas, despite a lack of regular surf.
Hundreds of islands exist within the Salish Sea, resulting in an extensive shoreline that includes rocky reefs, cobble/gravel/sand beaches, and mud/silt bays. Freshwater input to the Salish Sea is high, with several major rivers, thousands of smaller streams, and significant seasonal precipitation and snowmelt entering the basin. The result is a sea with estuarine-like qualities and a salinity gradient that helps to drive a strong flow of water exchange with the Pacific Ocean.
The Salish Sea is renowned for its high diversity and abundance of marine organisms, which supports a thriving outdoor recreation and tourist industry, and numerous commercial fisheries. However, recent declines in populations of Orca whales, salmon, rockfish, marine birds, and shellfish indicate that the system is stressed, and protection and cleanup measures are necessary. Threats to the sea include: pollution from industrial (e.g. toxins from historic pulp and paper mills) and urban sources (e.g. sewage and storm water runoff), habitat loss, and oil production activities (tankering and refineries).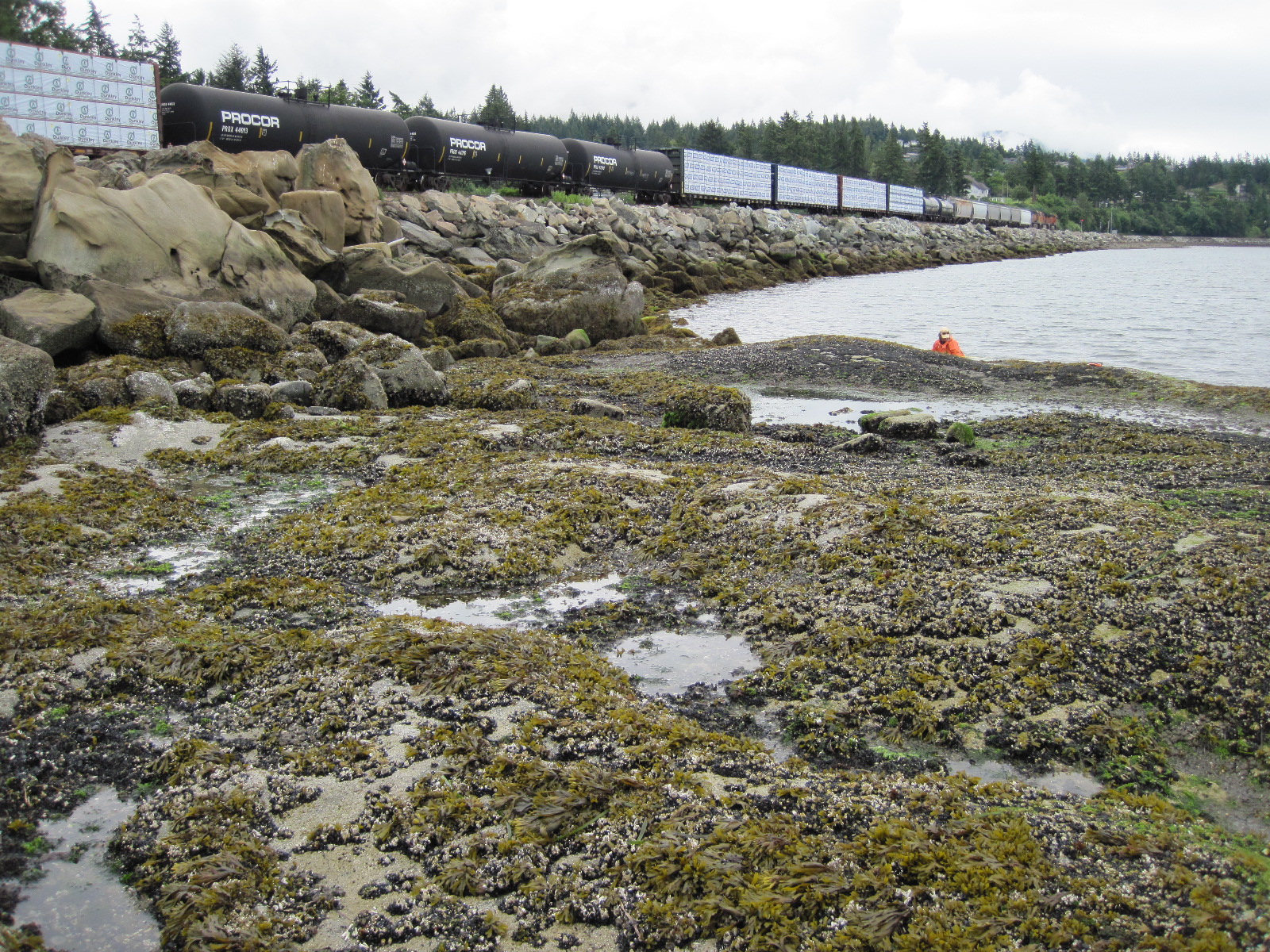 Historical rocky intertidal monitoring within the region includes two sites that were established in the early 1990's by Dr. Megan Dethier (University of WA Friday Harbor Labs) on San Juan Island for the National Park Service. These sites are now monitored using MARINe methods. San Juan Island is also home to University of Washington's Friday Harbor Labs, from which numerous intertidal studies have originated. In 1974, an extensive study of shoreline organisms was completed by the Department of Ecology. A few years later, NOAA (National Oceanic and Atmospheric Administration) started MESA (Marine Ecosystem Analysis Program), an ecosystem-based study designed to identify areas most at risk from an oil spill. Beach Watchers is an ongoing project involving citizen scientists in monitoring intertidal shorelines, including some rocky areas. MARINe Long-Term monitoring has been done in this region since 2009. Sea star monitoring sites were established in 2013, in conjunction with citizen science groups.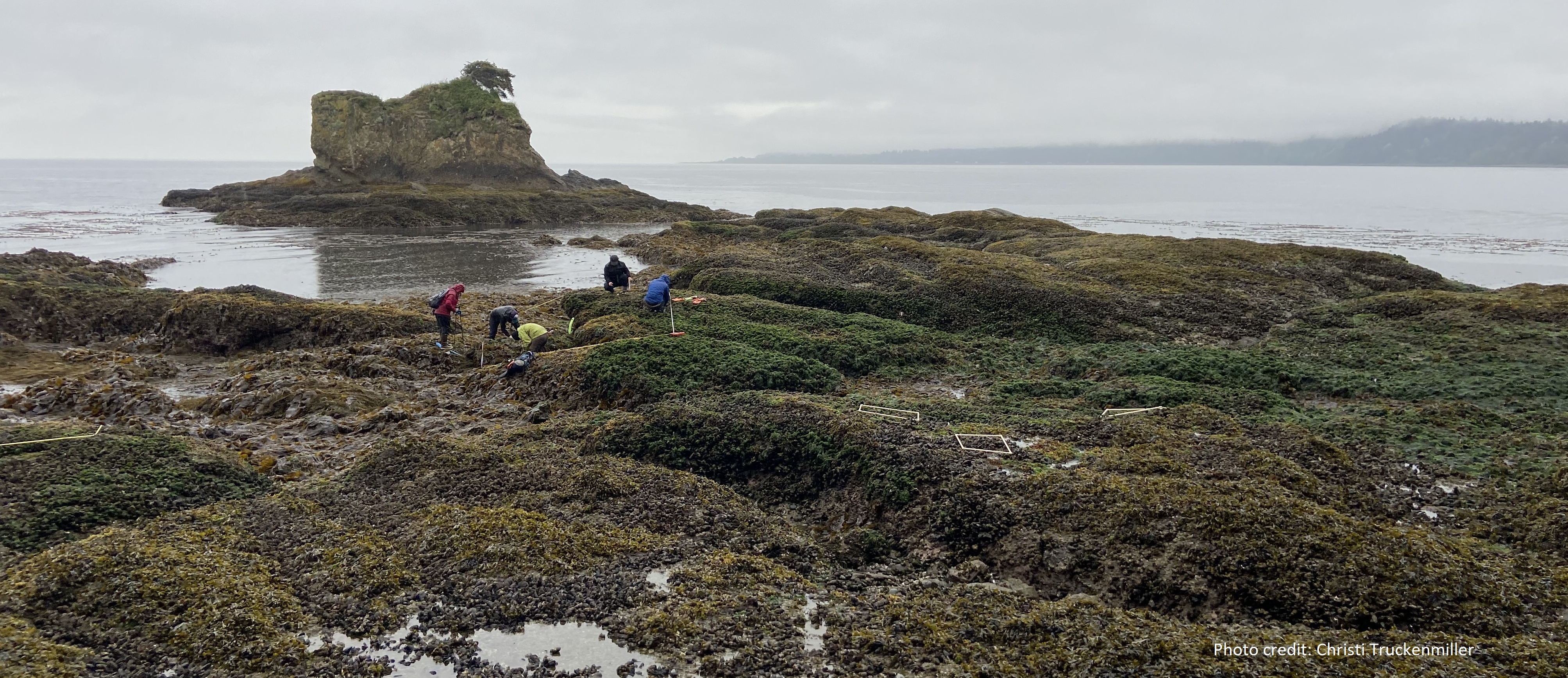 The MARINe sites located within the Salish Sea Region are listed below (arranged north to south):
Edmonds Underwater Park (Cathedrals)
Edmonds Underwater Park (Jetty)
Manchester State Park; Central Puget Sound
Washington Olympic Coast
The rugged coastline of the Olympic Peninsula hosts a broad array of intertidal habitats, including rocky reefs, boulder fields, cobble/gravel/sand beaches, and estuaries, supporting some of the most pristine and biologically diverse rocky intertidal communities on the west coast of North America.  Over 100 km of the coastline falls within Olympic National Park (ONP), where limited coastal access by road restricts visitation in most areas to those willing to make a several-km trek by foot.  Olympic National Park is bookended by tribal land to the north (Makah), and south (Quinault), which also limits shoreline visitation by the general public, as special permission must be obtained from the tribes to access these areas.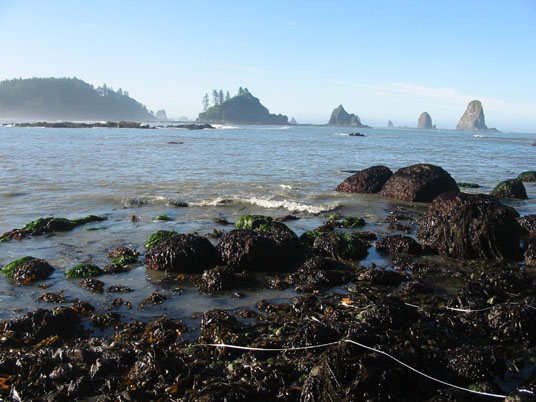 Nearly all rocky intertidal habitat along the outer coast of the Olympic Peninsula is adjacent to the Olympic Coast National Marine Sanctuary (OCNMS), which extends offshore from just inside the Strait of Juan de Fuca in the north, to the Copalis River in the south.
Winter months along the Olympic Coast are typically characterized by periods of downwelling, and increased precipitation and river discharge, particularly from the Columbia River in the south. Winter also brings strong storm energy, and organisms living along this stretch of coastline must be well-adapted to pounding surf and frequent disturbance events. Spring and summer typically bring periods of upwelling combined with increased outflow from the Strait of Juan de Fuca leading to an increase in available nutrients, and promoting high chlorophyll production that lasts into fall.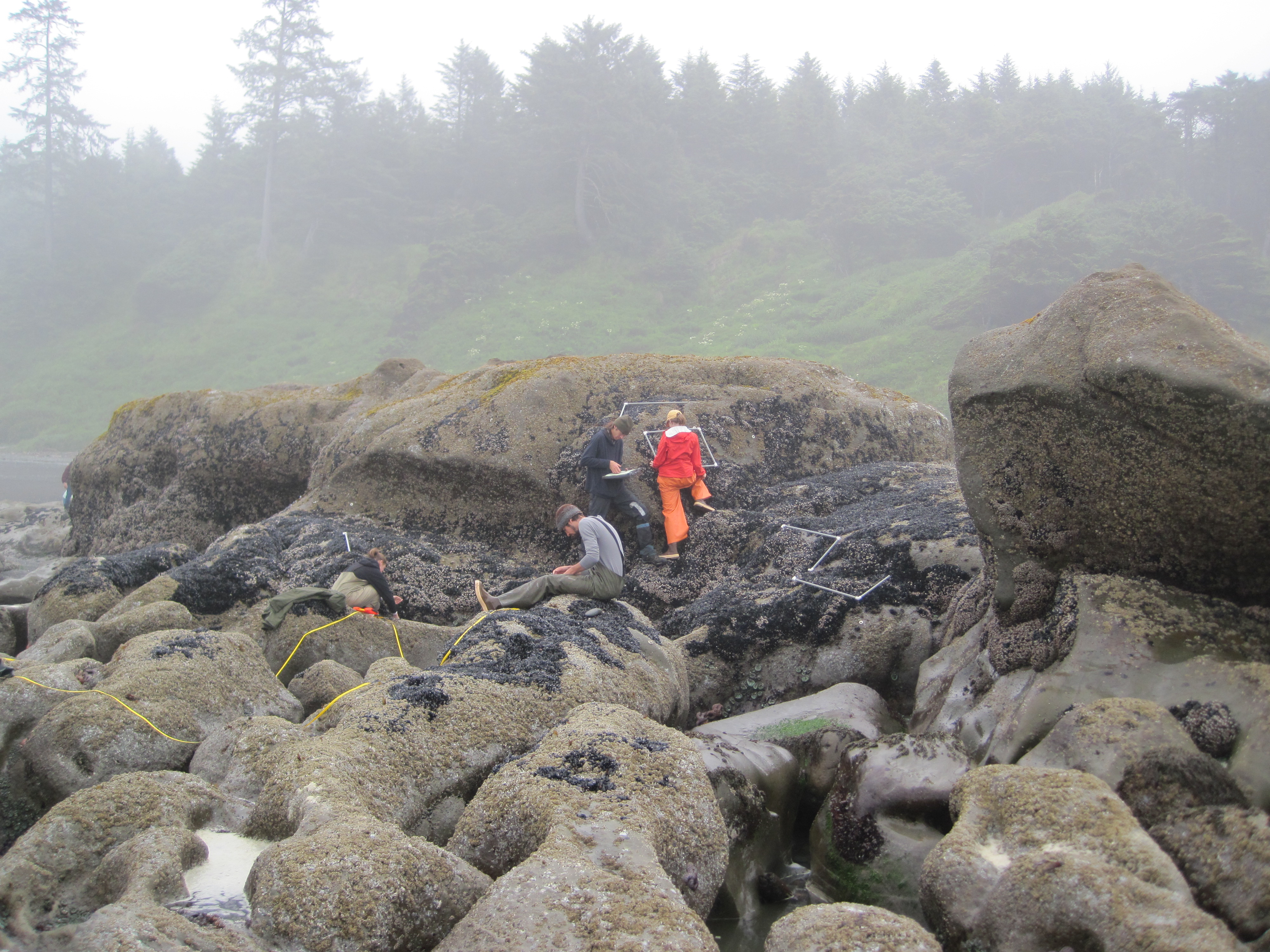 One of the biggest threats to intertidal habitats along the Olympic Coast is oil spills. Situated along major travel routes for commercial shipping traffic, including oil tankers, the region has experienced two major oil spills in 1988 (Nestucca) and 1991 (Tenyo Maru). The remote nature of this region's coastline makes it particularly vulnerable to impacts from an oil spill, as response and clean-up efforts would likely be hindered by weather conditions and shoreline access.
A re-evaluation of monitoring goals and long-term feasibility in 2002 led to modifications of the ONP rocky intertidal monitoring program, including the incorporation of core MARINe protocols. Additional MARINe sites on the outer Olympic Coast are monitored by OCNMS, and the Quinault Indian Nation. MARINe Long-Term monitoring began in this region in 2008, and Biodiversity surveys were first done in 2002.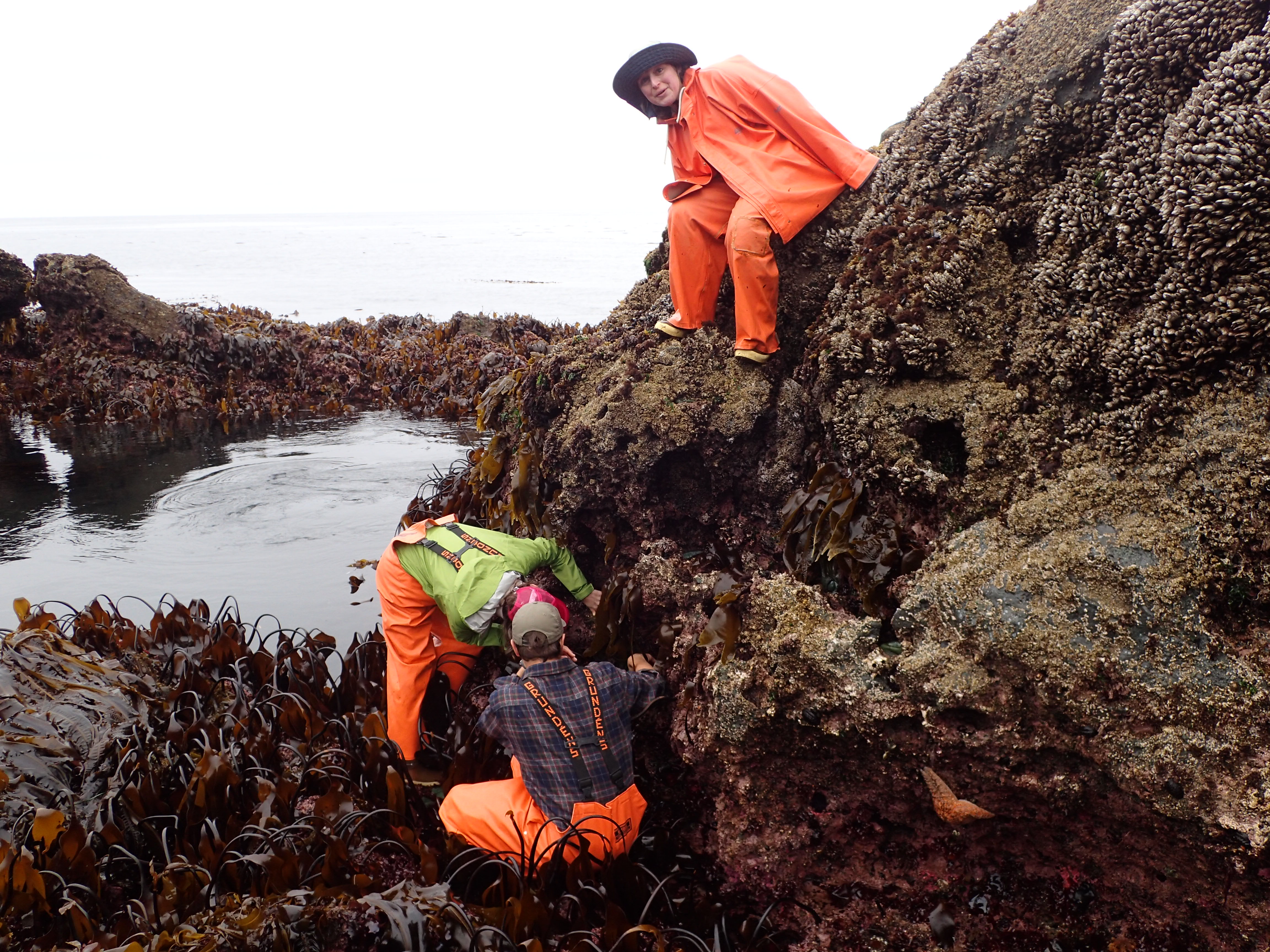 The MARINe sites located within the Olympic Coast are listed below (arranged north to south):